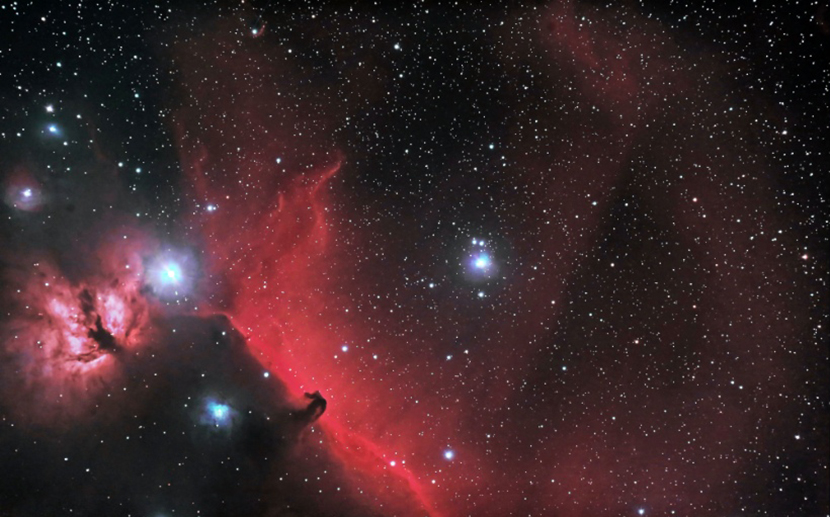 Horsehead and Flame Nebulae
© 2016 Klaus Brasch
I braved the cold on Thanksgiving night (16F!), but no wind and pretty good seeing too, plus a couple of fortified hot chocolates to keep me fueled :). It was worth it though, with one of my best efforts yet of the Horsehead region. This is a composite of 4 x 5 minute exposures through the AP-155 at f/5.5 and LPS-V4 filter shot at ISO 6400 with the modified Canon 6D.
Keep warm everybody.