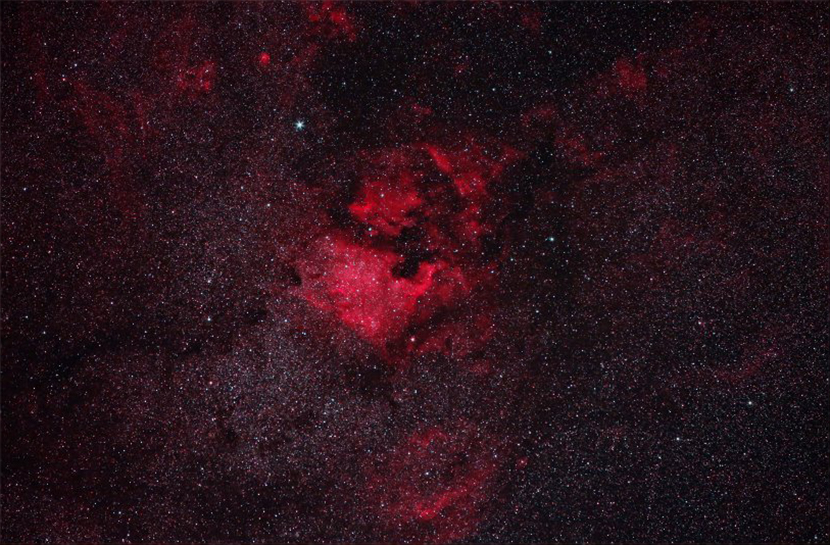 The North American Nebula
© 2015 Klaus Brasch
We've enjoyed a couple of good observing nights lately but since it's been rather "breezy" to put it mildly, I decided to put my new 135mm f/2.8 Mitakon Zhongi lens through some more tests mounted piggy back. This is an old fashioned clunky (heavy) all metal, manual type lens. As you can see, when closed to f/4, plus the IDAS LPS-V4 filter, it performs remarkably well with the Canon 6D. Tack sharp to the edges and no vignetting. Not bad for $200 lens made in China of course.
The NA Nebula area is a stack of 1 + 2 minute exposures shot at ISO 3200; and the Antares is a 6 x 2 min stack.