Calendar
The 2014 Meeting & Program Schedule

CAS Monthly Meetings and Astronomical Programs are held the Saturday closest to the First Quarter Moon at the Lowell Observatory Steele Visitor Center Auditorium (6:45 pm - 8:00 pm., unless otherwise noted) followed by refreshments, informal discussion, and observing. They are open free to the public.


"Things that Go Bump in the Night"
January 11, 2014 - Dr. Lawrence Wasserman, Lowell Observatory


Celestial bodies sometimes approach one another. When they do, one may partially pass in front of, and transit, the other, casting a shadow on, or eclipse, the second body, or even completely cover, or occult, the latter. These events can teach us quite a bit about the bodies involved.

"A Short History Of Modern Cosmology"
February 08, 2014 - Dr. Kathy Eastwood, NAU


As recently as 1920, astronomers thought that the entire universe consisted of our Milky Way Galaxy. In her presentation Dr. Eastwood will display and describe the observations and theory leading up to the latest ideas and developments in cosmology, such as dark energy.

"An Introduction to the Science of Archaeoastronomy"
March 08, 2014 - Mr. William Seven


Mr. Seven, author of 'Sacred Sky - Sacred Bond', is a lecturer and founding member of the Hanwakan Center for Prehistoric Astronomy, Cosmology and Cultural Landscapes in Fond du Lac, Wisconsin. He will discuss the interdisciplinary science of Archaeoastronomy and the hidden astronomical symbolism of world culture and religion.

"Making Image Mosaics of Small Bodies"
April 05, 2014 - Dr. Ellyne Kinney-Spano, UA, JPL


The OSIRIS-REx mission is the third planetary science mission selected for development in NASA's New Frontiers Program. Member, and Imaging scientist, Dr. Kinney-Spano, will discuss the unique challenges and techniques required to create image mosaics, to globally map non-spherical celestial objects.

"The Discovery Channel Telescope"
May 10, 2014 - Dr. Stephen Levine, Lowell Observatory


Lowell's new DCT will be applied to a range of research areas including a survey of Kuiper Belt objects, studies of comet properties, investigations of small galactic structure, and stellar masses. Commissioning Scientist, Dr. Levine has had the primary responsibility for overseeing the 4.3 meter telescope through its construction stages to full scientific operation.

"Hyperstar and Digital SLR Imaging"
July 05, 2014 - J.D. Maddy, Astronomers of Verde Valley


JD Maddy, President of the Astronomers of Verde Valley, will review basic DSLR astrophotography techniques. Using a telescope, a computer, and a digital SLR camera, he will discuss and illustrate how amateurs can take fantastic photos of nebulas and other celestrial objects. JD will also show how to use an attachment with his camera to take long exposure images.

"Asteroids and their Moons"
August 05, 2014 - Emily Mailhot, and Alan Midkiff, Star View Hill Ed. Center, NJ


This presentation is an overview of asteroids, with an emphasis on binary asteroids, and why they are important. Their activities supporting MIT research is described, including data collections and reduction methods, and the instrumentation and software used in the data analysis.

"Finding the Youngest Exoplanets"
September 06, 2014 - Dr. Lisa Prato, Lowell Observatory


To unequivocally understand the process of planet formation, astronomers need to study young planets, newly formed or still in the process of formation. I will describe my team's survey of young stars in search of young planets and will provide an update on our latest results.

"Studying Active Volcanoes using Remote Sensing Technology"
October 04, 2014 - Dr. Greg Vaughan, USGS


Dr. Vaughan from the USGS Astrogeology Science Center will speak about how scientists use satellite remote sensing tools to study and monitor active volcanoes. He will discuss cutting edge aerospace remote sensing technology, such as thermal infrared imaging, its uses, limitations, and future. The discussion will include how we study volcanoes on Io, as well as Earth.

"CAS Member Presentations"
November 8, 2014


Each year many CAS members are active in the pursuit of their avocation, Amateur Astronomy. At this meeting 4-6 members will present 10-15 minute overviews of their astronomical activities and achievements they were involved in during 2014, such as astro-photography, observatory construction, types of equipment used, astronomy projects they have done, etc.

"Annual CAS Holiday Party"
December 06, 2014 - Location to be determined


Open to CAS membership and invited friends.


Heritage Square Public Viewing
Friday - ( at Sunset )


May 9, 2014 ( 7:19 pm )
June 6, 2014 ( 7:39 pm )
( Skip July )
August 1, 2014 ( 7:30 pm )
September 5, 2014 ( 6:45 pm )
October 3, 2014 ( 6:07 pm )

Club Observing
Saturday - ( at Sunset )


January 25, 2014
February 22, 2014
March 1, 2014
March 29, 2014
April 26, 2014
May 24, 2014
Jun 28, 2014
July 26, 2014
August 23, 2014
September 20 2014
October 18, 2014
November 22, 2014
December 20, 2014

Board Meetings
Thursday - 7 p.m.


January 23, 2014
March 20, 2014
May 22, 2014
July 17, 2014
September 18, 2014
November 13, 2014

CAS Programs & Speakers


Located in Flagstaff, AZ, the CAS draws expert program speakers from many sources, including Lowell Observatory, the U.S. Geological Survey, the Naval Observatory, Northern Arizona University, Coconino Community College, other Arizona astronomy clubs, as well as from our own knowledgeable membership.

Heritage Square Public Observing

On the Friday evening closest to First Quarter Moon, April through October, CAS hosts its monthly community outreach program to educate and promote interest in Astronomy to the general public. CAS members set up their telescopes at Heritage Square, in Flagstaff, and invite the public to observe the Moon and other visible night sky objects.


The general public is always cordially invited to attend any of our public presentations free of charge.

CAS Membership
We welcome anyone interested in astronomy

Membership in CAS is open to anyone interested in serving. Membership entitles you to attend, and be involved with, the monthly general meetings, as well as, special club events, observing sessions, and star parties, at our Dark Sky Observing Site. Annual events, and monthly meeting reminder postcards with current happenings are mailed to all Members.


Besides "Regular Membership," CAS has available "Household Memberships" for two adults from the same address, "Junior Memberships" for those under 18, or are college students, as well as "Sponsoring Memberships" for those wishing to help support the Society (a portion of which may be tax-deductible.)


If you are interested in becoming a member use the online form on this website. If you have any questions please email us at: info@coconinoastro.org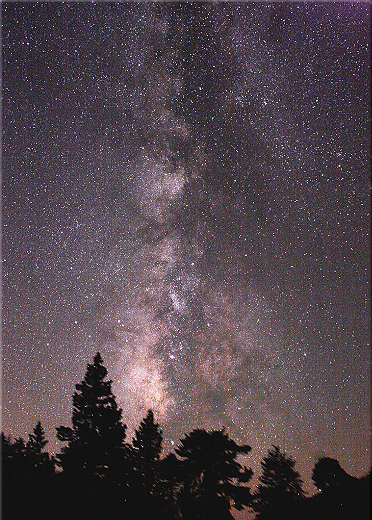 Milky Way and Pines
© 2014 Klaus Brasch