Calendar
2015 General Meetings & Special Events

CAS Monthly Meetings and Astronomical Programs are held the Saturday closest to the First Quarter Moon at the Lowell Observatory Steele Visitor Center Auditorium (6:45 pm - 8:00 pm., unless otherwise noted) followed by refreshments, informal discussion, and observing. They are open free to the public.

January 24, 2015

"UFOs Fact or Fiction? The scientific perspective"

Dr. Klaus Brasch, RASC, CAS

Retired scientist, and CAS vice president, Klaus Brasch, will discuss the history, facts and fantasy underlying the ever- fascinating topic of strange lights in the sky and what they might or might not mean.

---
February 7, 2015

"The Amazing Sky"

Alan Dyer, RASC

In a richly illustrated presentation, Canadian astronomy author and astro-photographer, Alan Dyer, takes us on a photographic tour of the most amazing sights the sky has to offer, using images and time-lapse movies he has taken from around the world in pursuit of foreign skies and spectacular eclipses.

---
March 28, 2015

Due to a scheduling confict, this weeks talk will be on "50 Years of Astrophotography" and will be presented by Klaus Brasch . . .


Astrophotography can trace its origins to the mid-1800s but really became widely accessible to amateur astronomers only in the 1960s. CAS vice president Klaus Brasch took his first grainy photos of the Moon as a teenager in 1959, and has continued ever since. He shares both the joys and tribulations of this wonderful past time with you.

---
April 4, 2015 (Lunar Eclipse)
---
April 25, 2015

""The Pluto Vote: One Astronomer's Personal Story"

Dr. Gerard Van Belle, Lowell Obs.

The 2006 vote on the planetary status of Pluto has had a long-lasting and controversial reverberation throughout professional astronomy and the general public. Dr. Van Belle will be re-examining the questions: What is a planet, and why do we care?

---
May 23, 2015

"The Magnificent Solar Telescopes of George Ellery Hale"

John W. Briggs, ATS, FOAH Obs., NM

One of America's greatest astronomers, George E. Hale, is best remembered for the Palomar 200-inch. However, he also built Yerkes, and Mount Wilson observatories, as well as many other projects. This is a review of Hale's creative and dramatic life.

---
June 13, 2015 (6 pm picnic)

"Annual CAS Picnic and Observing Meeting"

Dave Frisk's Observatory, Williams

Open to CAS membership and invited friends

---
July 25, 2015

"Ancient Native American Astronomical Practices"

Ken Zoll, Ex. Dir. Verde Valley Archeology Ctr.

This presentation describes the diverse ways in which prehistoric Native American cultures perceived and integrated the objects in the sky into their worldview, including the function of meteorites found within ancient ruins.

---

August 22, 2015
"Revised Presentation!"
Saturday, August 22, 2015 6:45 pm to 8:00 pm at Lowell Observatory ( Monthly Meeting )


"Life in the Universe"


Presentation by Mr. Klaus Brasch

( Our orginally scheduled speaker had to cancel due to unforseen circumstances. )

Location: Lowell Observatory Steele Visitor Center Auditorium, 1400 W. Mars Hill Road. CAS activities are open free to the public; Lowell Observatory activities involve an admission fee.

---
September 17 - 19, 2015
"NEW!"

"A three evening special public Star Party!"


There will be a three evening special public Star Party held in Buffalo Park from about 6:00 to 10:00 pm. For further details, other astronomy related activities and events, and updates, please refer to the Flagstaff Dark Skies Coalition website at: www.flagstaffdarkskies.org/flagstaff-star-party/. CAS members will also be in Wheeler Park for the beginning of the 26th Flagstaff Festival of Science on Saturday, Sept. 19th from 10:00 am to 2:00 pm for daytime observing. For further FFS information refer to: ww.scifest.org/.

---
September 27, 2015 (Lunar Eclipse)
---
October 24, 2015

"Pesky Satellites"

Richard Edmonds, USAF/Aerospace (Ret)

Richard served over 20 years in satellite procurement, launch and flight operations. He will provide a brief presentation on satellite mission types, orbits and how to avoid them in astrophotography. Time permitting, additional videos and material will be presented showing nominal satellite launch, flight operations, space track and a few unfortunate accidents.

---
November 21, 2015
"NEW DATE!"

"Early Results From the New Horizons Pluto Encounter"

Dr. Will Grundy, Lowell Obs

NASA's New Horizons probe flew through the Pluto system in July 2015. The data collected during the flyby will not all be received until well into 2016, but many exciting discoveries can already be reported.

---
December 19, 2015, 2 pm to 5 pm
Annual CAS Holiday Party

Open to CAS membership and invited friends.


Past Calendar archives

Heritage Square & Williams Public Viewing
Friday - ( at Sunset )

May 22, 2015 ( 7:29 pm )
June 26, 2015 ( 7:45 pm )
July 24, 2015 ( 7:36 pm )
August 21, 2015 ( 7:08 pm )
October 23, 2015 ( 5:42 pm ) Williams still scheduled
October 23, 2015 ( Heritage Square Cancelled )

Club Observing
Saturday - ( at Sunset )


January 17, 2015 ( 5:42 pm )
February 14, 2015 ( 6:10 pm )
March 21, 2015 ( 6:41 pm )
April 18, 2015 ( 7:04 pm )
May 16, 2015 ( 7:27 pm )
June 13, 2015 ( 7:44 pm )
July 11, 2015 ( 7:45 pm )
August 15, 2015 ( 7:18 pm )
September 12, 2015 ( 6:40 pm )
October 10, 2015 ( 6:00 pm )
November 14, 2015 ( 5:23 pm )
December 12, 2015 ( 5:17 pm )

Board Meetings
Thursdays


January 8, 2015
March 12, 2015
May 7, 2015
July 9, 2015
September 3, 2015
November 5, 2015

CAS Programs & Speakers


Located in Flagstaff, AZ, the CAS draws expert program speakers from many sources, including Lowell Observatory, the U.S. Geological Survey, the Naval Observatory, Northern Arizona University, Coconino Community College, other Arizona astronomy clubs, as well as from our own knowledgeable membership.

Public Observing in Williams and Flagstaff

On the Friday evening closest to First Quarter Moon, May through October, CAS hosts its monthly community outreach program to educate and promote interest in Astronomy to the general public. CAS members set up their telescopes in Willams and at Heritage Square in Flagstaff, and invite the public to observe the Moon and other visible night sky objects.


The general public is always cordially invited to attend any of our public presentations free of charge.

CAS Membership
We welcome anyone interested in astronomy

Membership in CAS is open to anyone interested in serving. Membership entitles you to attend, and be involved with, the monthly general meetings, as well as, special club events, observing sessions, and star parties, at our Dark Sky Observing Site. Annual events, and monthly meeting reminder postcards with current happenings are mailed to all Members.


Besides "Regular Membership," CAS has available "Household Memberships" for two adults from the same address, "Junior Memberships" for those under 18, or are college students, as well as "Sponsoring Memberships" for those wishing to help support the Society (a portion of which may be tax-deductible.)


If you are interested in becoming a member use the online form on this website. If you have any questions please email us at: info@coconinoastro.org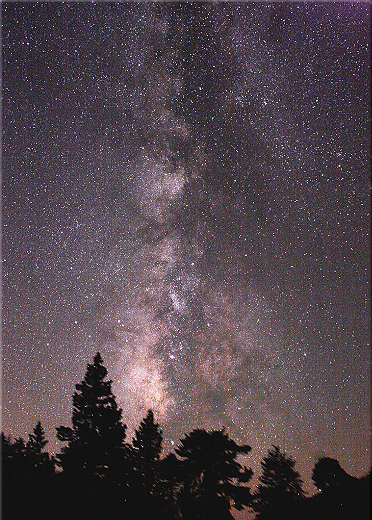 Milky Way and Pines
© 2014 Klaus Brasch

What's happening in the sky and when!