Calendar
2016 General Meetings & Special Events

CAS Monthly Meetings and Astronomical Programs are held the Saturday closest to the First Quarter Moon at the Lowell Observatory Steele Visitor Center Auditorium (6:45 pm - 8:00 pm., unless otherwise noted) followed by refreshments, informal discussion, and observing. They are open free to the public.

January 16, 2016

Title: "An Historic Brashear Telescope Saved by Restoration"

Speaker: Ralph Nye – Director of Technical Services, Lowell Observatory

In 1914 Percival Lowell obtained a combination 9" and 6" objective Brashear Astrograph from Swarthmore College which he used to pursue his quest for "Planet X". In 1915 the instrument actually took the first photograph of Pluto, fourteen years before its official discovery in 1929 by Clyde Tombaugh. The telescope eventually fell into disrepair, and was later scrapped by Lowell Observatory. At this time Ralph Nye literally saved it from the scrap heap and over several years restored this unique instrument which he now uses in his private home observatory.

---
February 20, 2016

Title: "Speckle Interferometry of Close Double Stars With Amateur Equipment"

Speaker: Dr. Clif Ashcraft – Amateur Astronomer's Inc., Sperry Observatory, NJ

Recent developments in CMOS sensor technology have made available for the first time low cost cameras that are both sensitive enough and low enough in dark noise to permit the amateur astronomer to do speckle interferometry of close double stars. Dr. Ashcraft will present his measurements of 10th magnitude and fainter double stars as close as 0.5 arc seconds separation using a $359 camera and an eleven-inch telescope, explain his methodology and show how you can do it too.

---
March 12, 2016

Title: "Far End of the Journey: The Clark Telescope & Other Treasures of Lowell Observatory"

Speaker: Kevin Schindler – Historian, Lowell Observatory

Two new books highlight the rich legacy of Lowell Observatory--its scientists, their groundbreaking research, and the tools they used to both advance the field of astronomy and popularize the excitement of space to the general public. This program shares many of the stories and rare photographs highlighted in these books, including cameo appearances by trailblazers from Edwin Hubble, Albert Michelson, and Henry Norris Russell, to Carl Sagan, Bill Nye the Science Guy, Walt Disney, and Zane Grey.

---
April 16, 2016

Title: "Un-Dead Comets and Other Weird Asteroids"

Speaker: Dr. Michael Mommert – Dept. of Physics & Astronomy, NAU

While the number of known asteroids in the Solar System rises on a nightly basis, we still know very little about their physical properties. Dedicated observational programs to learn more about these properties show that asteroids are very diverse - and always good for a surprise.

---
May 14, 2016

Title: "Lighting in the 21st Century: Is Everything We Knew Wrong?"

Speaker: Christian B. Luginbuhl – Flagstaff Dark Skies Coalition

The "LED revolution" is upon us. We hear LEDs leave previous technologies in the dust, and communities across the country are rushing to upgrade. But the "E" in LED has sometimes been claimed to stand for "exaggeration." We will examine both the pros and cons, particularly from the dark sky perspective.

---
June 4, 2016

CAS Annual Club Picnic


Held at Dave and Kris Frisk's home/observatory in Williams.


Time To Be Decided

---
July 16, 2016

Title: "Kuiper Belt Objects"

Speaker: Dr. Stephen Tegler – Department of Physics and Astronomy, NAU

Kuiper belt objects (KBOs) are icy, primordial planetary building blocks located at the edge of our planetary system. Dr. Tegler's group observes KBOs with large ground-based telescopes in Arizona and Hawaii. They simulate their surfaces by growing exotic ices in the Astrophysical Ice Laboratory at Northern Arizona University. Here, Dr. tegler will present some of their most interesting and surprising results from telescopes and the lab and what they tell us about the origin and evolution of the Solar System.

---
August 13, 2016

Title: "The Lowell Observatory Cameras for All-sky Meteor Surveillance (LO-CAMS)"

Speaker: Dr. Nick Moskovitz – Astronomer, Lowell Observatory

Following on the success of the CAMS network (cams.seti.org), an analogous video camera network for imaging meteors has been installed at Lowell Observatory and operated since January 2016. Initial results from the first six months of operations and opportunities for expanding the network will be discussed.

---
September 10, 2016

Title: "Astronomy as a Business"

Speaker: Thomas A. Taylor, MA (U of A) – A Shooting Star Inn, Flagstaff

Mr. Taylor will present a look at "A Shooting Star Inn" as a specific example of an Astronomy business model. He will also touch on other business opportunities in Astronomy.

---
October 8, 2016

Title: "What Makes Mira so Wonderful?"

Speaker: Dr. Alma Ruiz-Velasco – Postdoctoral Associate, Lowell Observatory

Mira-type stars are variable stars that pulsate with very precise periods. Their namesake is a star located in the Cetus constellation that "disappears" and "reappears" every eleven months. In this presentation Dr. Ruiz-Velasco will review the latest results of a survey of almost a hundred Mira-type stars, show how they change in size and develop circum- stellar envelopes of molecular gas and dust as they age, and how this environment affects the planets hosted by those stars. By studying the late stages of other stellar systems astronomers can better understand the future of our own Solar System.

---
November 5, 2016

Annual Members Meeting – Short presentations by CAS members about their personal astronomy research, astrophotography, and other astronomical projects.
---
December 8, 2016, – Time and Location TBD
Annual CAS Holiday Party

Open to CAS membership and invited friends.


Past Calendar archives

Heritage Square & Williams Public Viewing
Friday - ( at Sunset )

May 13, 2016 ( 7:23 pm )
June 10, 2016 ( 7:41 pm )
July 15, 2016 ( 7:41 pm )
August 12, 2016 ( 7:17 pm )
September 9, 2016 ( 6:41 pm )
October 7, 2016 ( 6:01 pm )

Club Observing
Saturday - ( at Sunset )

January 9, 2016 ( 5:34 pm )
February 6, 2016 ( 6:02 pm )
March 5, 2016 ( 6:28 pm )
April 2, 2016 ( 6:52 pm )
May 7, 2016 ( 7:20 pm )
June 4, 2016 ( 7:40 pm )
July 2, 2016 ( 7:47 pm )
July 30, 2016 ( 7:33 pm )
September 3, 2016 ( 6:52 pm )
October 1, 2016 ( 6:12 pm )
October 29, 2016 ( 5:37 pm )
November 26, 2016 ( 5:17 pm )
December ( none )

Board Meetings
Thursdays

January 21, 2016
March 17, 2016
May 19, 2016
July 21, 2016
September 15, 2016
November 17, 2016

CAS Programs & Speakers

Located in Flagstaff, AZ, the CAS draws expert program speakers from many sources, including Lowell Observatory, the U.S. Geological Survey, the Naval Observatory, Northern Arizona University, Coconino Community College, other Arizona astronomy clubs, as well as from our own knowledgeable membership.

Public Observing in Williams and Flagstaff

On the Friday evening closest to First Quarter Moon, May through October, CAS hosts its monthly community outreach program to educate and promote interest in Astronomy to the general public. CAS members set up their telescopes in Willams and at Heritage Square in Flagstaff, and invite the public to observe the Moon and other visible night sky objects.


The general public is always cordially invited to attend any of our public presentations free of charge.

CAS Membership
We welcome anyone interested in astronomy

Membership in CAS is open to anyone interested in serving. Membership entitles you to attend, and be involved with, the monthly general meetings, as well as, special club events, observing sessions, and star parties, at our Dark Sky Observing Site. Annual events, and monthly meeting reminder postcards with current happenings are mailed to all Members.


Besides "Regular Membership," CAS has available "Household Memberships" for two adults from the same address, "Junior Memberships" for those under 18, or are college students, as well as "Sponsoring Memberships" for those wishing to help support the Society (a portion of which may be tax-deductible.)


If you are interested in becoming a member use the online form on this website. If you have any questions please email us at: info@coconinoastro.org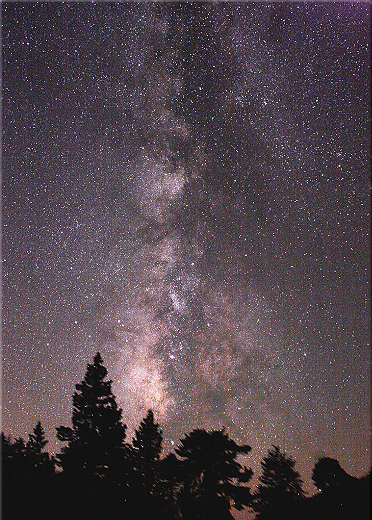 Milky Way and Pines
© 2014 Klaus Brasch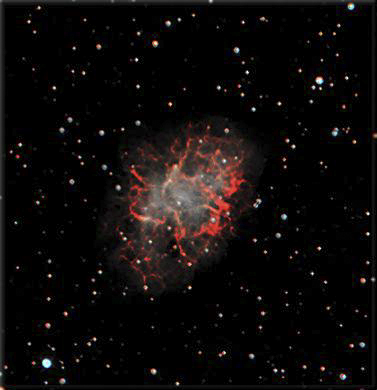 M1 - the Crab Nebula
© 2014 Russ Ruggles

What's happening in the sky and when!