Featured Photograph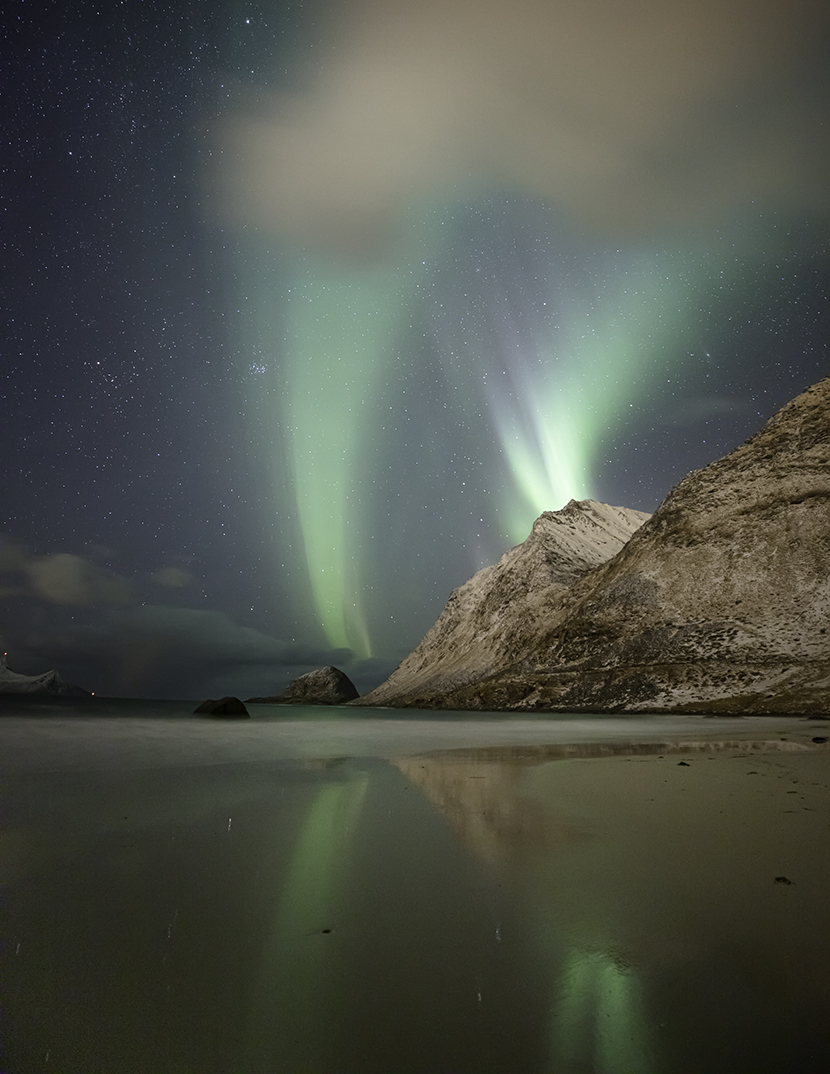 This photograph of the Northern Lights was taken on a photo tour with ExploreLights led by Peter Gordon this past January. Our plane arrived in Leknes Norway at 4:00PM, we had dinner at 6:00pm, and then got the message that the Aurora Borrelis was visible and so we were out at 10:30 and shot until about 12:30pm. Not expecting, but hoping, for a chance to photography the Aurora Borealis it occured on the first night.
Michael Stump
---
The featured photograph is any astronomical photograph provided by one of our members. If you are a member and have a photogaph you would like to submit please send the request along with the photograph and description to: info@coconinoastro.org.
Activities for April 2020
---
Monthly Meeting for April 4, 2020
This meeting and the following May 9th meeting have been cancelled. See Whats New below for further details
Saturday, April 4, 2020
Klaus Brasch

Title: "Sixty Years of Astrophotography: we've come a long way baby!"
I took my first black and white picture of the Moon as a teenager in 1958 using a toy camera and a home made 3-inch refractor. Though crude by most standards, that image hooked me on photography for life. Shortly after that I joined the Royal Astronomical Society of Canada and have been an avid amateur astronomer ever since. My talk will show the progression in imaging since then, as well as how much modern technology has helped turn a mere hobby into a craft on par with professional astronomical efforts today.
---
CAS Monthly Meetings and Astronomical Programs are held the Saturday closest to the Full Moon at the Mars Hill Campus of Lowell Observatory, Hendricks Center for Planetary Studies Auditorium (6:45 pm - 8:00 pm., unless otherwise noted) followed by refreshments, and informal discussion. Meetings are open and free to the public.