Featured Photograph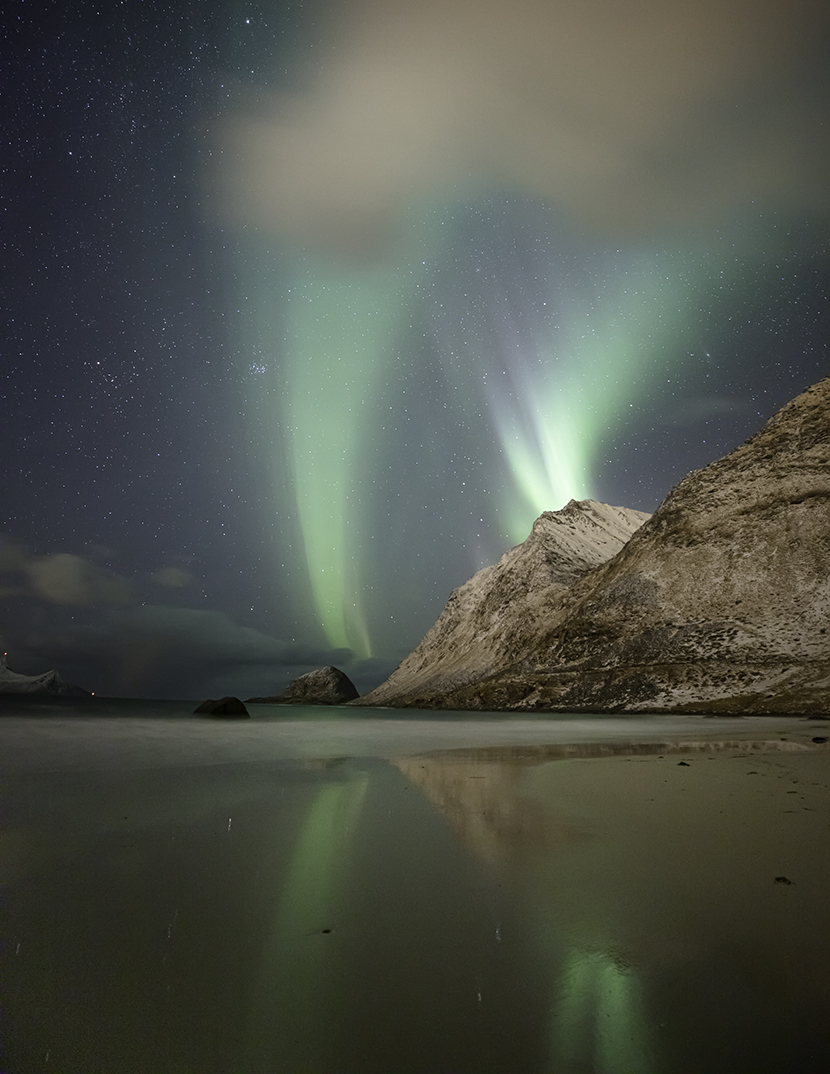 This photograph of the Northern Lights was taken on a photo tour with ExploreLights led by Peter Gordon this past January. Our plane arrived in Leknes Norway at 4:00PM, we had dinner at 6:00pm, and then got the message that the Aurora Borrelis was visible and so we were out at 10:30 and shot until about 12:30pm. Not expecting, but hoping, for a chance to photography the Aurora Borealis it occured on the first night.
Michael Stump
---
The featured photograph is any astronomical photograph provided by one of our members. If you are a member and have a photogaph you would like to submit please send the request along with the photograph and description to: info@coconinoastro.org.
Activities for March 2020
---
CAS Board Meeting
The next board meeting is at 6:00PM on March 5th at the Lowell Obsorvatory.
---
Monthly Meeting for March 7th, 2020
Dr. Otto Franz, astronomer emeritus, Lowell Observatory

Title: "A Lifetime of Observing Double Stars"
Dr. Otto Franz's research specialty is investigating binary stars to expand our knowledge of stellar masses and the better understand their formation and evolution. He is one of the first astronomers to use Hubble Telescope for the study of binary stars and has, in this way, achieved unprecedented resolution of close pairs.
---
CAS Monthly Meetings and Astronomical Programs are held the Saturday closest to the Full Moon at the Mars Hill Campus of Lowell Observatory, Hendricks Center for Planetary Studies Auditorium (6:45 pm - 8:00 pm., unless otherwise noted) followed by refreshments, and informal discussion. Meetings are open and free to the public.

---