template_two_column_template
Featured Photograph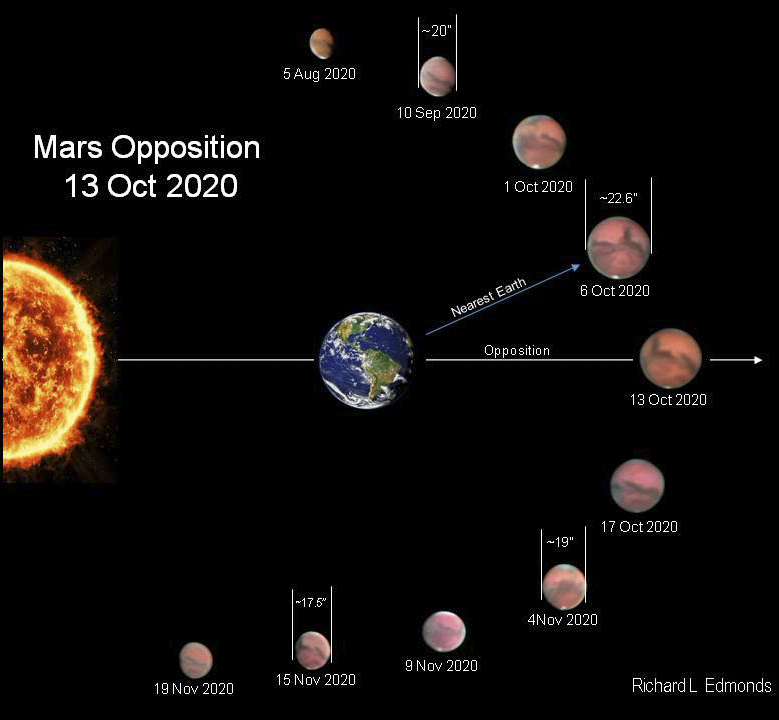 Richard Edmonds
---
The featured photograph is any astronomical photograph provided by one of our members. If you are a member and have a photogaph you would like to submit please send the request along with the photograph and description to: info@coconinoastro.org.
Upcoming Events for the Year
Events for 2021 are on hold due to the Covid Pandemic. We are hoping to add events later in the 2021.
CAS 2022 Calendar
Details on availability to follow through an email out to all club members.
CAS Online Meetings
We are doing online meeting with Zoom until we are back to doing physical meetings at Lowell Observatory.
Since we are including the Meeting ID and Passcode in the monthly meeting announcements you must be a member to join these meetings or send a request to the club email at the bottom of this page.
Activities for October 2021
---
Monthly Meeting for October
Saturday, December 4, 2021
Christmas Dinner is at Ernest Webb's home between 12:00 and 16:00. His address will be in the email anouncement.
---
CAS Monthly Meetings and Astronomical Programs are held the Saturday closest to the Full Moon at the Mars Hill Campus of Lowell Observatory, Hendricks Center for Planetary Studies Auditorium (6:45 pm - 8:00 pm., unless otherwise noted) followed by refreshments, and informal discussion. Meetings are open and free to the public.

http://form.jotform.us/jsform/52506635362151
What's New

The Lowell Phased Opening Plan
In person CAS meetings are being replaced with online meetings using Zoom.
For details on the Lowell phased opening plan see website: https://lowell.edu/visit/phased-reopening-plan/